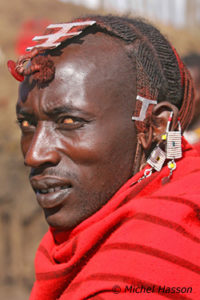 190 km from Arusha . Worldwide known and classed by Unesco on the list of the humanity's patrimony , this crater of 265 km² reaches 2300 m with a depth of 600 m.

It is a real marvel and because of that sometimes crowded.

The Crater, which formed as the giant volcano exploded and collapsed on itself around 2 million years ago, is 610m deep and the floor is 260km. The steep sides of the crater mean that it has become a natural enclosure for a very wide variety of wildlife, including most of the species found in East Africa. The Munge Stream drains Olmoti Crater to the north, and is the main water source draining into Lake Magadi, the seasonal salt lake in the center of the Crater.
The Lerai Stream drains the humid forests to the south of the Crater, and it feeds the Lerai Forest on the Crater floor – when there is enough rain, the Lerai drains into Lake Magadi as well. Extraction of water by lodges and NCA headquarters reduces the amount of water entering Lerai by around 25%. The other major water source in the Crater is the Ngoitokitok Spring, near the eastern Crater wall.
There is a picnic site here open to tourists, and a huge swamp fed by the spring, and inhabited by hippopotamus, elephants, lions, and many others. Many other small springs can be found around the Crater floor, and these are important water supplies for the animals and local Masaai, especially during times of drought. Aside from herds of zebra, gazelle and wildebeest, the crater is home to the "big five" of rhinoceros, lion, leopard, elephant and buffalo. The crater plays host to almost every individual species of wildlife in East Africa, and there are an estimated 25,000 animals within the crater.
Source: wikipedia

(© Fafa)


(© Fafa)
Maasai are now no more allowed to let their cattle graze inside the crater. These pictures are witnesses of ended times…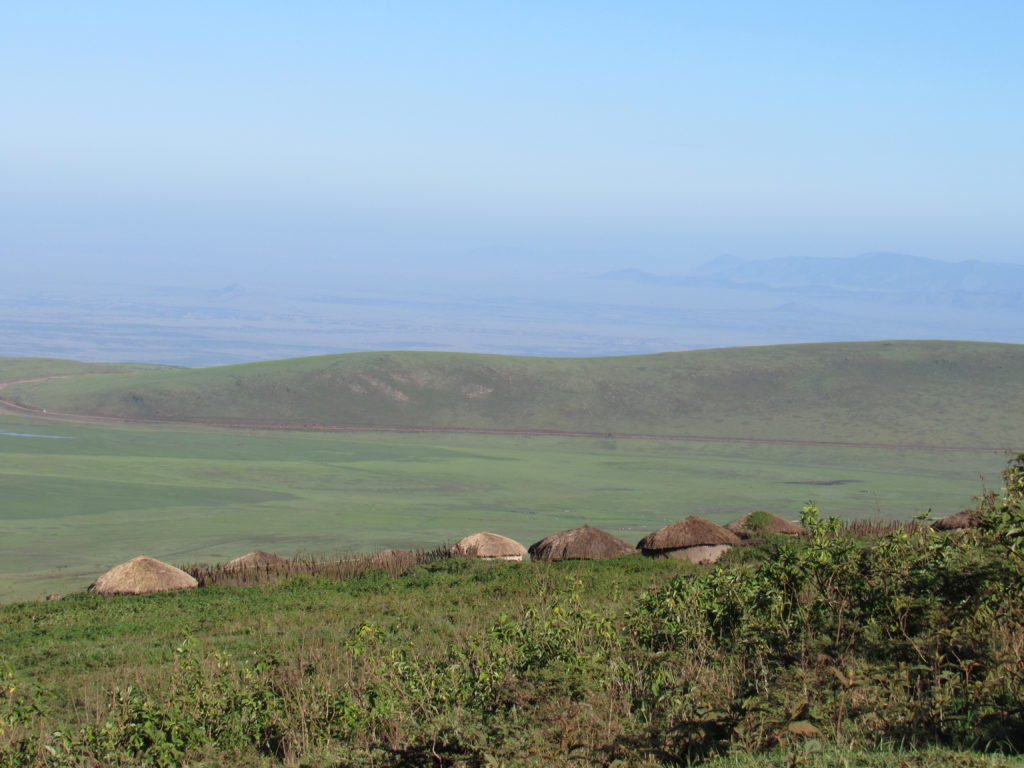 Young maasai during their initiation time.
The crater from the Ngorongoro Serena Safari Lodge

(© Fafa)


(© Fafa)


(© Fafa)

(© Fafa)


(© Fafa)


(© Fafa)


(© Fafa)

(D. Gremion)


(© Fafa)


(© Fafa)
Serval (© Fafa)

Serval (© Fafa)
There are around 16 black rhinos in the crater. The white one has disappeared from Tanzania since a long time.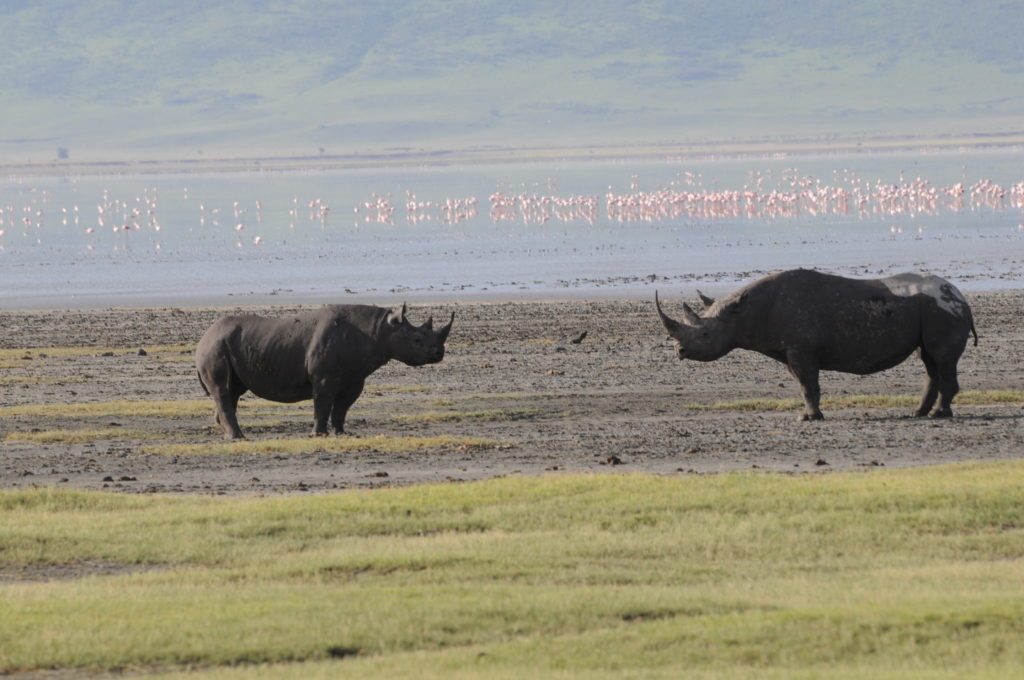 The hippos are going to graze, sometimes very far away from their pool, usually during the night.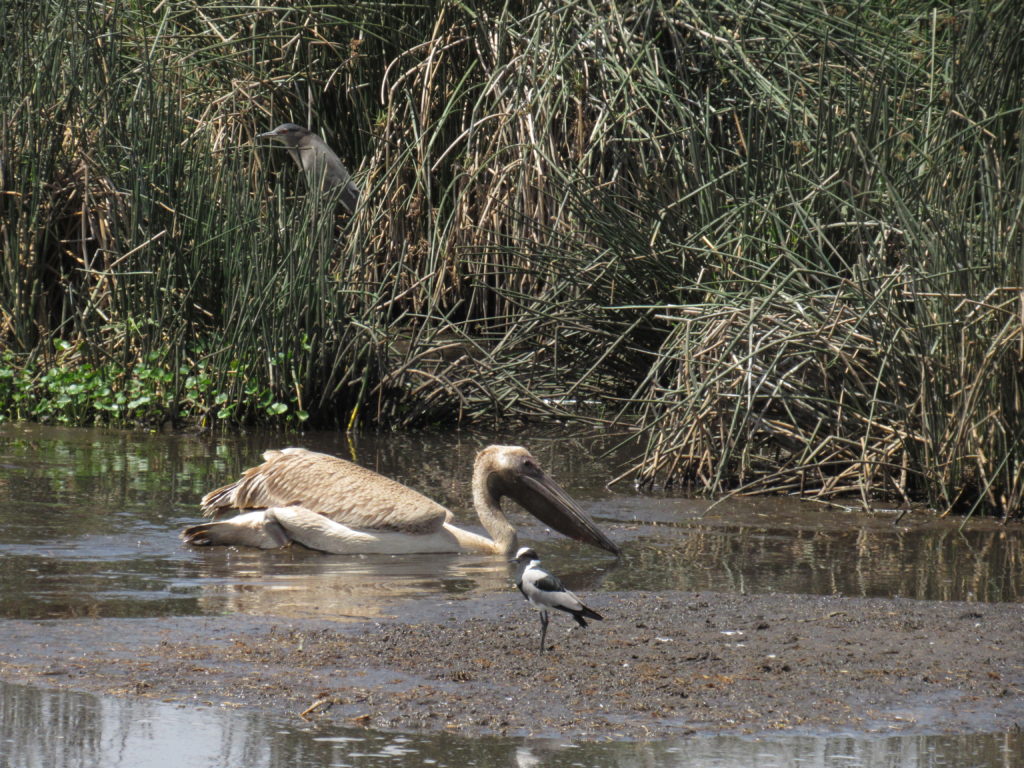 Bushbuck in the garden of the lSerena Lodge (© Fafa)


Big male eland (© D. Gremion)