Established 1922, the Selous Game Reserve was given the name of Royal Army Captain Frederick Courteney Selous, naturalist, explorer and hunter, killed there during the 2nd world war while fighting against the Germans.

Situated in the south of Tanzania, it is the second biggest game reserve in the world, with 55.000 sqkm. It is crossed by the Rufiji River, the longest river in East Africa, which is inhabited by thousands of hippos and an astonishing number of crocodiles, like the numerous lakes which are associated with the river. "Miombo woodland" is a very common kind of vegetation, formed by trees which are loosing their leaves.
It is the predilection place for the leopard and tse-tse flies, which are harmless for wild animals but bring mortal sickness to cattle. The big open plains are inhabited by gnous, zebras, lions, buffalos, elephants and wild dogs. Selous is difficult to reach by road (4X4 is indispensable). Inside the reserve, the roads are bad, even don't exist and, during rain season,they are impraticable. Only 2.550 sqkm are open to tourism photography, in the north of the reserve, the rest is hunting territory. In Selous, in the middle of nowhere, you will really believe to be in the bush as it was some thousand years ago.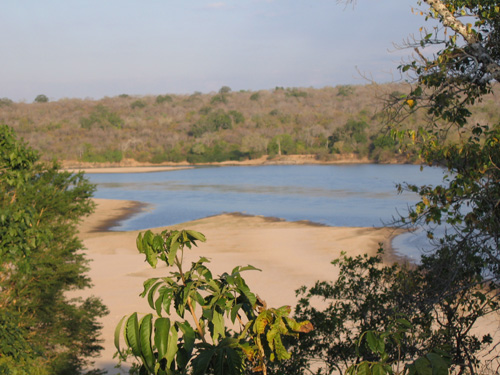 The Rufiji River is the biggest river in East Africa.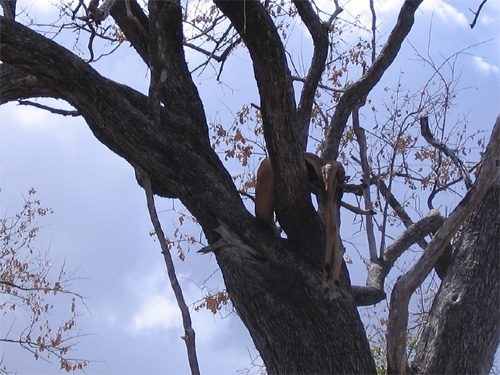 The leopard pulled his prey up in a tree, he really knows why : thieves are numerous and even lions dare to climb up to it.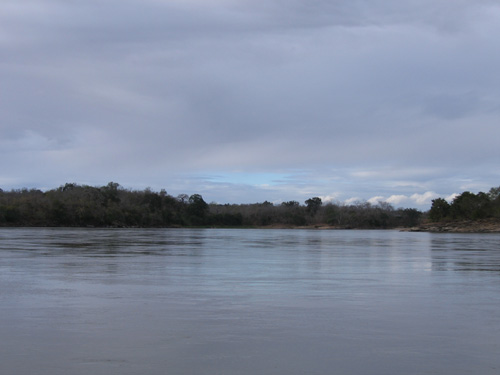 It is difficult to approach the hippos ( and even it is not so much advised) because they stay in shallow waters, on the sand, where the boat could stuck. The crocodiles dive as we begin to proceed to them.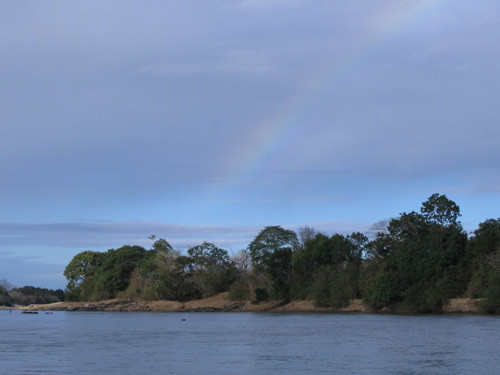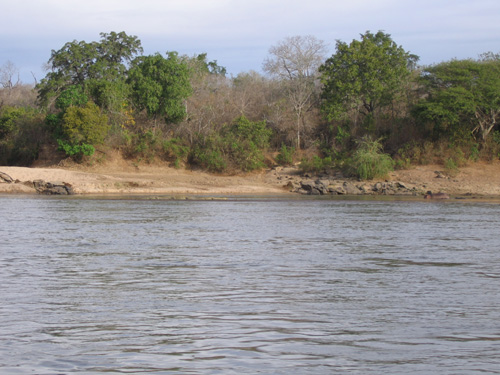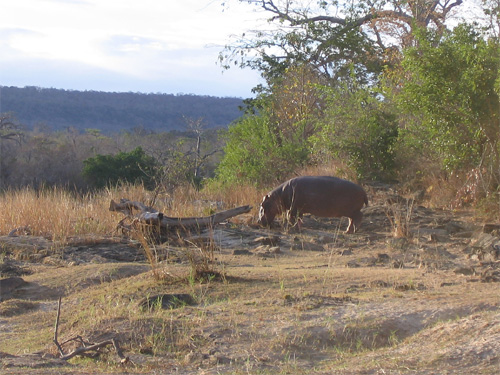 On an island, a lonely hippo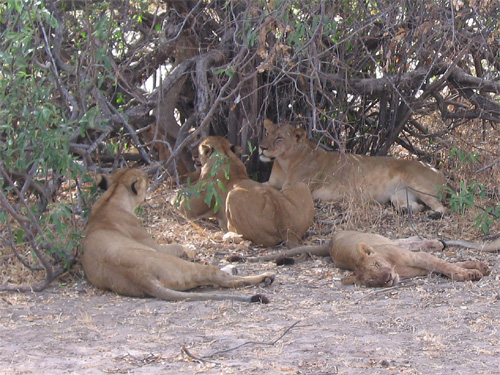 Ten lionesses and cubs were eating under the scrubs.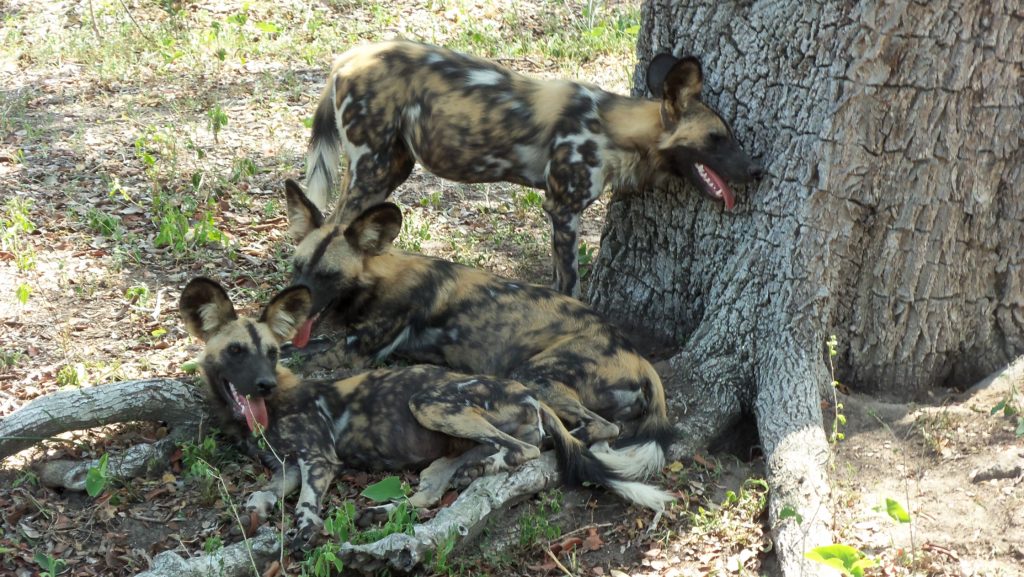 Wild dogs, a story of luck… These animals inhabit a very large territory and they move continuously, except when the babies are still too young to follow the adults. Then it is difficult to locate them.